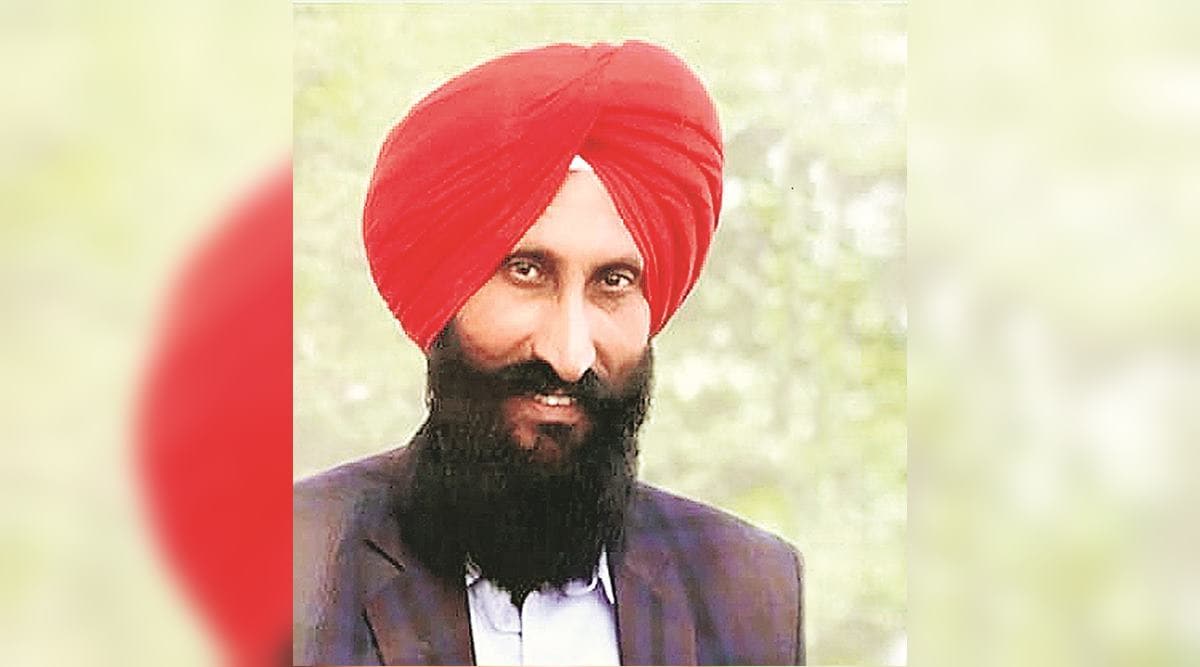 Balwinder Singh
A Shaurya Chakra awardee, who had taken on militants at the height of insurgency in Punjab in the 1990s, was shot dead at his house in Bhikhiwind, in Tarn Taran district, on Friday morning, six months after his security cover was withdrawn. Police said 'Comrade' Balwinder Singh, 62, a former CPI(M) member, was on the ground floor of his house when two men arrived on a bike and shot Singh six times at point-blank range. Police said the attackers fled on their bike while Singh collapsed and died on the spot.
The family alleged Singh's security was withdrawn despite their complaints to police about threats that they had been receiving. When asked why Singh's security was withdrawn and not reinstated despite complaints by the family, Tarn Taran SSP Dhruman H Nimbale said, "We are looking into the matter."
Police sources admitted no FIR was registered on the basis of the family's complaints.
"We have formed four teams to arrest the accused. We are working on all angles. We have CCTV footage and will soon arrest the culprits. A case of murder has been registered," the SSP added.
Punjab Chief Minister Amarinder Singh has ordered the constitution of a Special Investigation Team (SIT) headed by Ferozepur DIG Hardial Mann to probe the attack.
Explained| What is the role of the Artillery in the Indian Army?
Singh, a former CPI(M) member who joined the Revolutionary Marxist Party of India in 2009, and his family had faced numerous attacks during Punjab's days of militancy. The 42 FIRs registered for attacks on Singh and his family are a testimony to the constant threats they faced.
One of the deadliest attacks was on September 30, 1990, when around 200 terrorists led by Parmjit Singh Panjwar, head of Khalistan Commando Force, had laid siege to the family's house in Bhikhiwind village and attacked them continuously for five hours, including with rocket launchers.
The citation with the Shaurya Chakra, the gallantry award conferred in April 1993 by the Union government on Singh and three other members of his family, had, while referring to this attack, said: "In this well-planned attack by terrorists, the approach road of the house was blocked by spreading underground mines so that no help from police could reach them."
Along with Singh, his wife Jagdish Kaur, also a CPM member, elder brother Ranjit Singh and sister-in-law Balraj Kaur, received Shaurya Chakras from then president Shankar Dyal Sharma.
The citation also read, "Balwinder Singh Sandhu and his brother Ranjit Singh Sandhu are opposed to the activities of terrorists. They were on the hit lists of terrorists. Terrorists so far have made 16 attempts to wipe out the Sandhu family within about 11 months."
After peace returned to the state, Singh shifted to Bhikhiwind town, while his elder brother stayed behind in the village.
Read| Punjab Police busts Khalistan Zindabad Force terror module, arrests 2
In Bhikhiwind, Singh set up a school on the ground floor of his house while the family lived upstairs. He was in this school when the attack happened.
"It is a terrorist attack, we don't have any enmity with anyone," said Jagdish Kaur, saying the family has been worried ever since police withdrew Singh's security.
"We had eight security personnel at one point. But police withdrew them one by one on one pretext or the other. Every time a new SSP joined, the security detail would change… We repeatedly requested officers to restore his security but no action was taken," she said.
The family said they would not cremate the body until action was taken against the officers responsible for removing his security. "Our family should be provided security and the accused should be arrested as soon as possible," demanded Jagdish Kaur.
Balwinder is survived by his wife and three children, Gagandeep Singh, Arshdeep Singh and Prandeep Kaur.
📣 The Indian Express is now on Telegram. Click here to join our channel (@indianexpress) and stay updated with the latest headlines
For all the latest India News, download Indian Express App.
© The Indian Express (P) Ltd